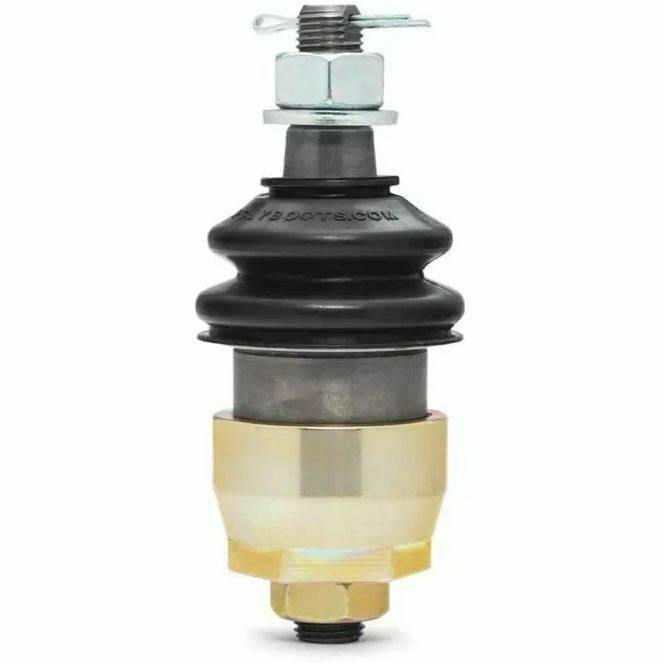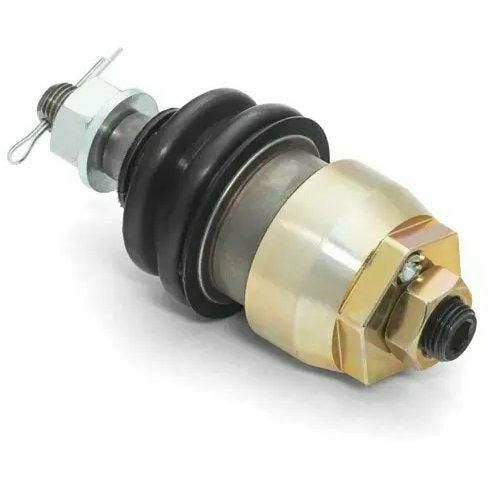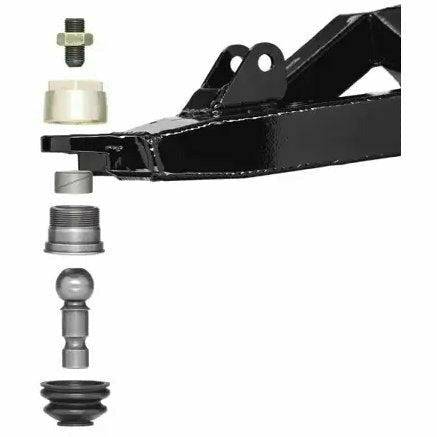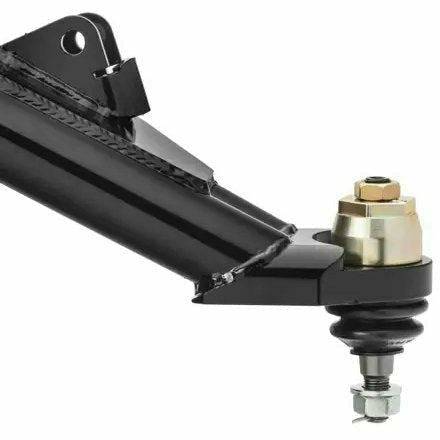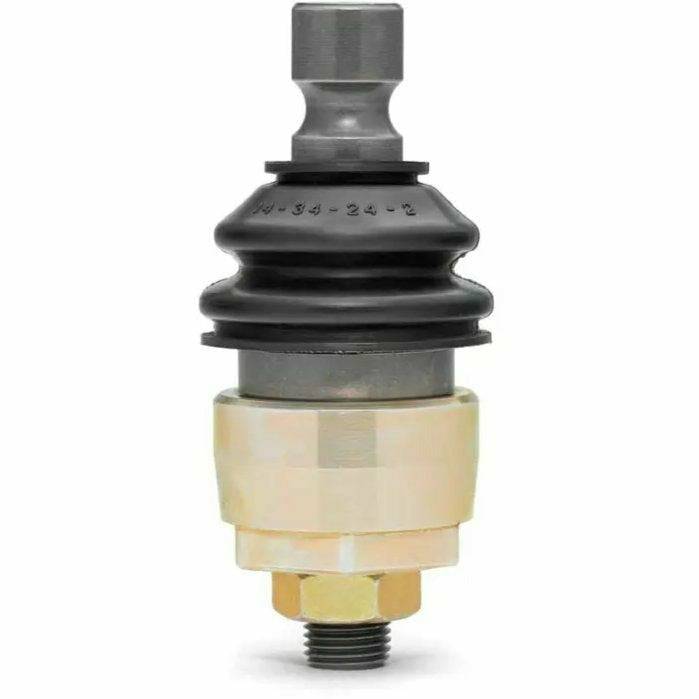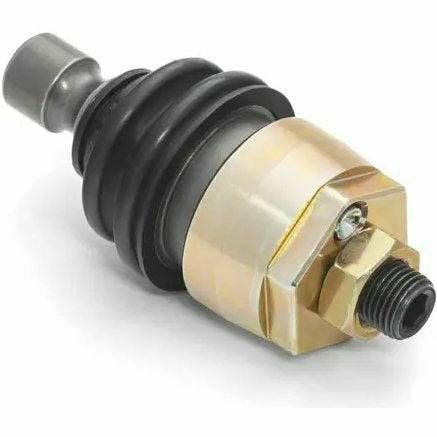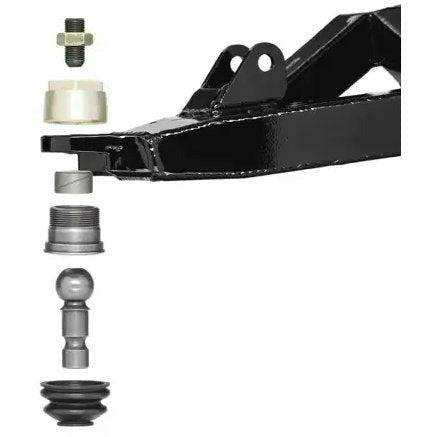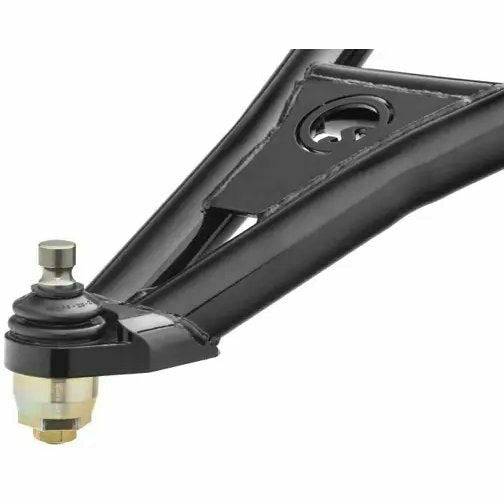 Keller Performance Can Am Defender HD10 Ball Joint
Location:
Upper Ball Joint
A More Robust Ball Joint
When your Outlander hits a big bump, it can push a ball joint right out of the A-arm. That's because they're only held in by a small snap ring. Keller's original two-piece ball joint design eliminates the need for a snap ring and boosts stud thickness over stock. When you upgrade to our Can-Am Outlander Keller Ball Joints, you can enjoy harder rides with bigger tires without worrying about blowing out your housing.

Boost Your Durability
Your Outlander is a workhorse and an awesome recreation ATV. No matter what you're doing, durability and dependability are key. That's why Keller's two-piece ball joints are perfect for your Can-Am Outlander. You press the joint in one side and thread the housing on the other to assemble it securely to your A-arm. When you combine that with all chromoly components and a thicker stud, it's virtually unstoppable. Plus, you can grease and adjust it easily so it always feels new.

Keller Ball Joints Love Monster ATVs
If you want to go crazy with upgrades and ride hard with massive tires, Keller Ball Joints are perfect for you. All the weight of a monster Outlander can easily pop OEM ball joints out of your A-arms. But by eliminating the snap ring, that becomes all but impossible. Say goodbye to replacing ball joints every weekend.

WARNING: This product can impact machine operation. Customer and/or user is responsible for ensuring that this product is compatible with their machine as currently configured, properly installed, and understands any impact this product has or might have on the machine's operation.

'ö† California Proposition 65 Warning 'ö†
WARNING: This product may contain a chemical known to the State of California to cause cancer or birth defects or other reproductive harm.

Features:
4340 hardened chromoly steel construction
Two-piece threaded design doesn't require a snap ring
Easily adjustable, rebuildable, and greaseable
Robust boot retaining ring prevents water intrusion
Fitment:
Can-Am Defender HD 10 : 2016+
Can-Am Defender HD 10 DPS : 2016+
Can-Am Defender HD 10 XT : 2016+
Can-Am Defender HD 10 XT Cab : 2016+
Can-Am Defender HD 10 XTP : 2018+
Can-Am Defender HD 10 Mossy Oak : 2018+
Can-Am Defender HD 10 XMR : 2018+
Can-Am Defender HD 10 6x6 : 2020+
Can-Am Defender Limited HD 10 : 2020+
Can-Am Defender Pro HD 10 : 2020+
Can-Am Defender MAX HD 10 DPS : 2017+
Can-Am Defender MAX HD 10 XT : 2017+
Can-Am Defender MAX HD 10 XT Cab : 2017+
Can-Am Defender MAX HD 10 XMR : 2019+
Can-Am Defender MAX HD 10 Lone Star Edition : 2018+
Can-Am Defender MAX HD 10 Limited : 2020+