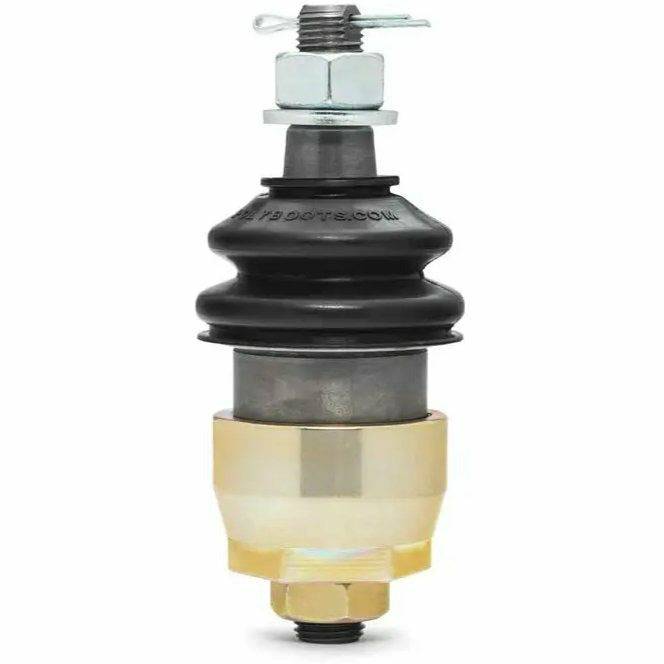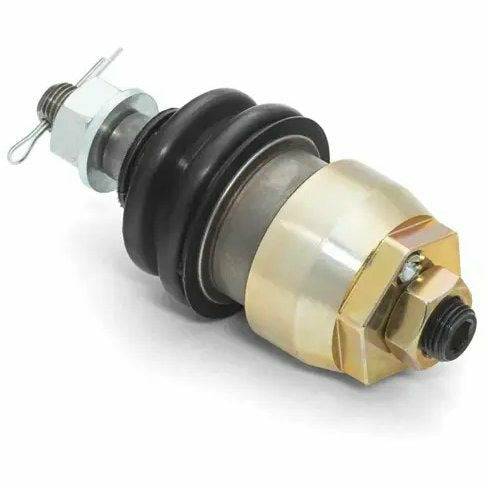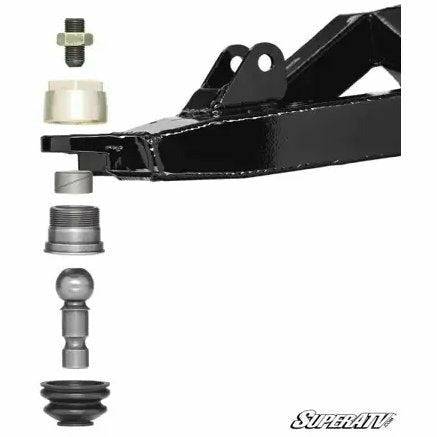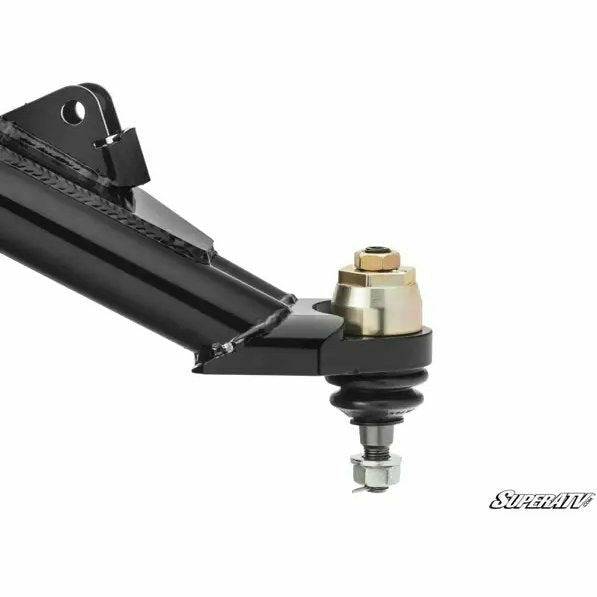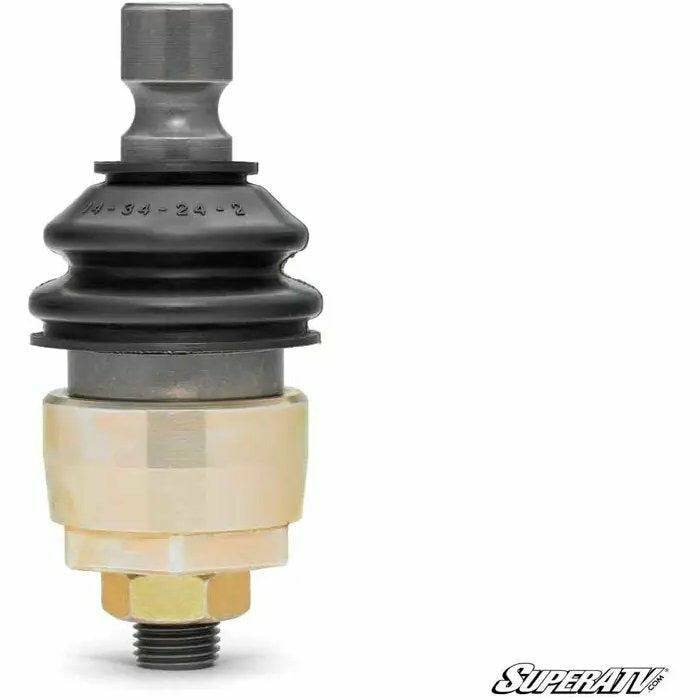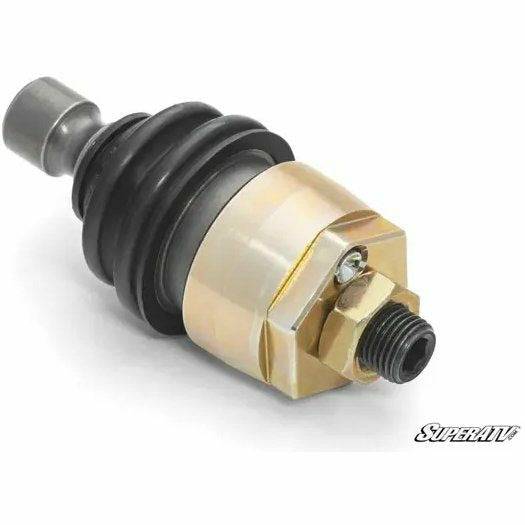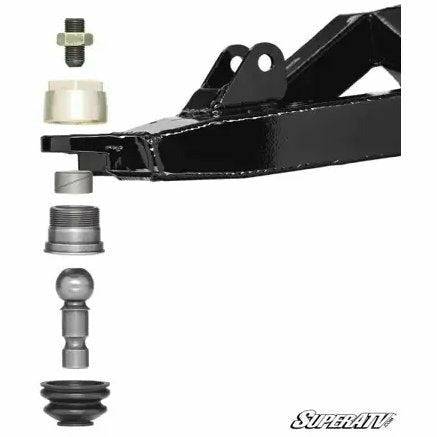 Keller Performance Can Am Maverick Trail Ball Joint
Location:
Upper Ball Joint
Ball Joints for When the Trail Hits Back
When you hit the trail hard, the trail tends to hit back. And thanks to the flimsy OEM snap rings on your ball joints, they can get pushed out of place. The original Keller two-piece ball joint was designed to eliminate the need for a snap ring. The result is an incredibly secure fit that can handle big lifts and big bumps alike. So put our Can-Am Maverick Trail Keller Ball Joints on your UTV and be ready for everything the trail throws your way.

The Most Resilient Ball Joint You Can Get
Two-piece ball joints are in a league of their own. The joint presses in but the housing threads onto the back making it virtually impossible for anything to force it out. On top of that, the whole thing is made from hardened chromoly steel to further boost impact resistance. As if that's not good enough, it's also greaseable and adjustable so it'll run as smooth as the day you bought it for the lifetime of the ball joint.

Go Big without Breaking Down
Everybody loves a lifted and loaded machine, except for all the spare ball joints you have to bring on your rides. But with Keller Ball Joints on your Can-Am Maverick Trail, you can ride high with confidence. Since there's no snap ring to fail, your wheelin' can go uninterrupted by breakdowns.

WARNING: This product can impact machine operation. Customer and/or user is responsible for ensuring that this product is compatible with their machine as currently configured, properly installed, and understands any impact this product has or might have on the machine's operation.

'ö† California Proposition 65 Warning 'ö†
WARNING: This product may contain a chemical known to the State of California to cause cancer or birth defects or other reproductive harm.

Features:
4340 hardened chromoly steel construction
Two-piece threaded design doesn't require a snap ring
Easily adjustable, rebuildable, and greaseable
Robust boot retaining ring prevents water intrusion
Fitment:
Can-Am Maverick Trail 800 : 2018+
Can-Am Maverick Trail 1000 : 2018+
Can-Am Maverick Trail 800 DPS : 2018+
Can-Am Maverick Trail 1000 DPS : 2018+