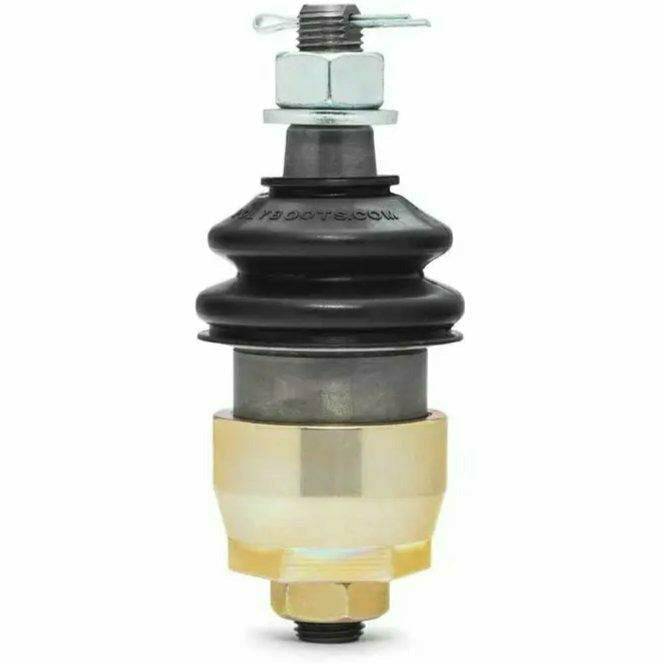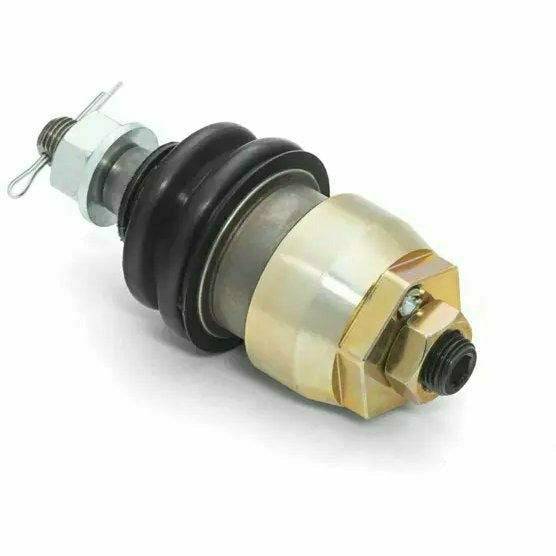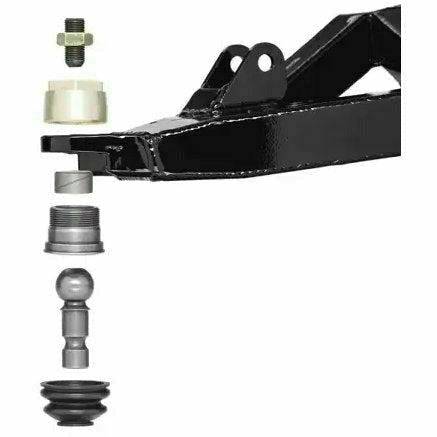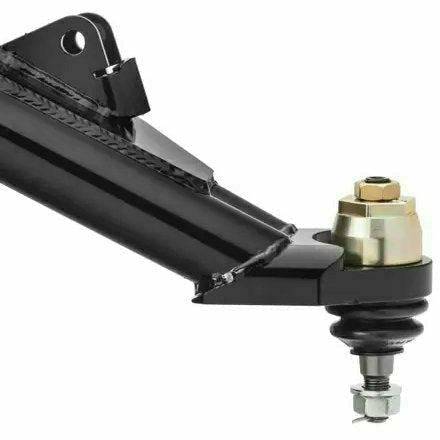 Keller Performance Honda Pioneer 500 Ball Joint
Location:
Upper Ball Joint
An Innovative, Two-Piece Ball Joint
The biggest problem with OEM ball joints is that they're held in by a flimsy snap ring. All it takes is one big hit to push right past it and put a stop to your ride. That's what our Keller Upper Ball Joints are built to fix. They use a threaded chromoly housing that won't pull out just from hard impact or running huge tires. It's no wonder why the original Keller design is still the best for your Honda Pioneer 500.

A Two-Piece Ball Joint Is Built Tougher
What's the point of a two-piece ball joint? When you press in the joint and thread the chromoly steel housing onto the back, you'll get it—it's virtually impossible to force the ball joint out. Pair that with top-to-bottom hardened chromoly steel construction, easy adjustability, and a greaseable housing. It's built for every kind of ride imaginable.

Ride Bigger
You want to lift your machine and roll on the biggest tires you can find even though it'll beat the heck out of your machine. That's exactly what Keller Ball Joints installed on your Honda Pioneer 500 are designed for. So go big and stay out on the trail—without a snap ring to fail on you, you can go bigger than ever.

WARNING: This product can impact machine operation. Customer and/or user is responsible for ensuring that this product is compatible with their machine as currently configured, properly installed, and understands any impact this product has or might have on the machine's operation.

'ö† California Proposition 65 Warning 'ö†
WARNING: This product may contain a chemical known to the State of California to cause cancer or birth defects or other reproductive harm.

Features:
4340 hardened chromoly steel construction
Two-piece threaded design doesn't require a snap ring
Easily adjustable, rebuildable, and greaseable
Robust boot retaining ring prevents water intrusion
Fitment:
Honda Pioneer 500 : 2015+