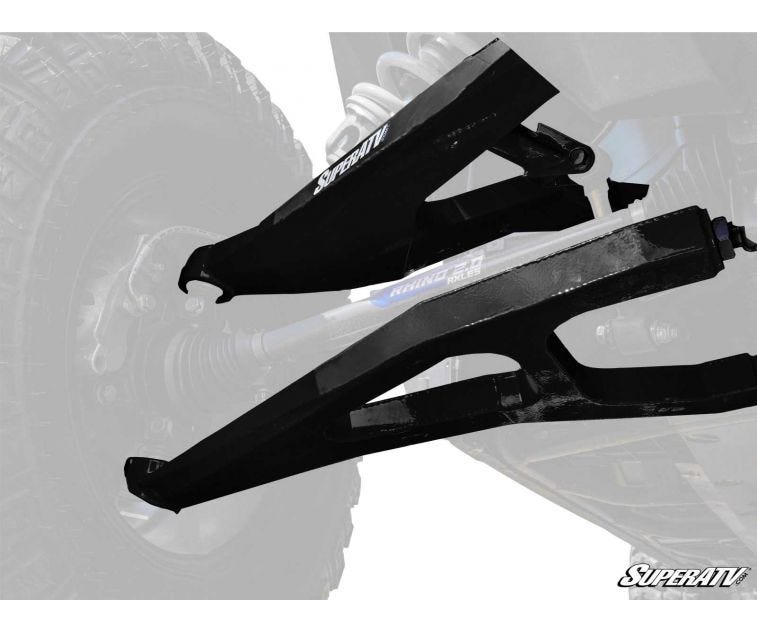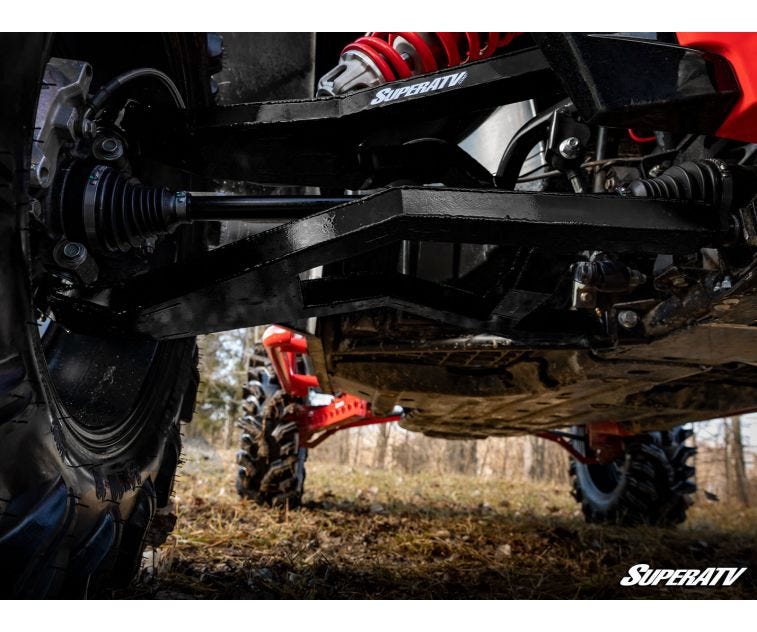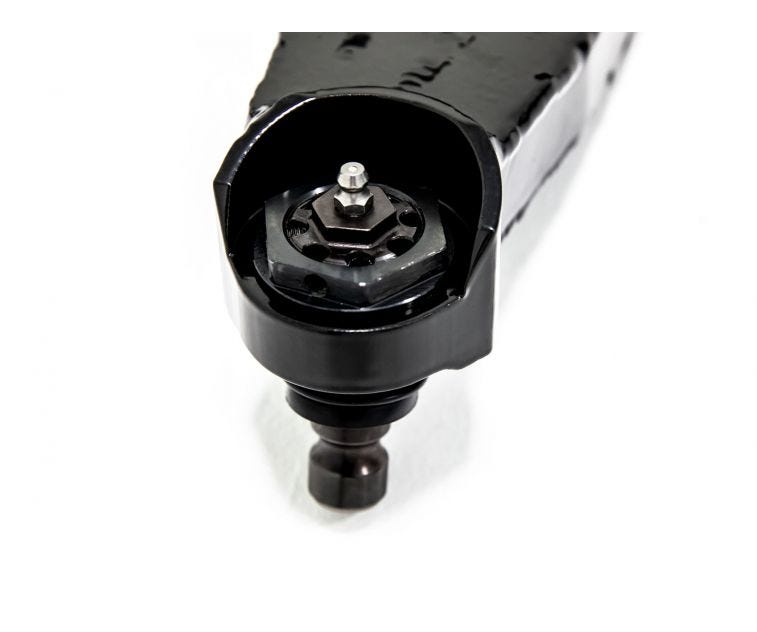 Polaris RZR XP Turbo S 1.5" Forward Offset Boxed A-Arms AA-P-RZRXPTS-WC-1.5-TBJ-02
Pickup currently unavailable at Mad Moose | Shop
Polaris RZR XP Turbo S 1.5" Forward Offset Boxed A-Arms AA-P-RZRXPTS-WC-1.5-TBJ-02
Mad Moose | Shop
Pickup currently unavailable
5193 Industrial Drive
Hurricane UT 84737
United States
+14352205317
DETAILS
The Ultimate A-Arm Package
A good ride means climbing over boulders, cruising over logs, and going fast. A good ride gets better with big tires. Get the strongest suspension possible for your Polaris RZR XP Turbo S with SuperATV's 1.5" Forward Offset Boxed A-Arms. With a 1.5" forward offset, you can fit up to 34" tires for a more killer ride.

These arms are made stronger with triple-walled, internally gusseted metal plating that are made with a high-strength steel. This isn't just standard steel—it has a much better strength-to-weight ratio. Our chromoly ball joint housings were designed with big tires and portal gear lifts in mind—you know, the things that tend to tear up ball joint housings. Pair those chromoly ball joint housings with chromoly adjustable pivot blocks and these arms are built like a tank. Add in high clearance arches to clear more obstacles, and the option for ultra tough threaded ball joints, and you've got A-arms that are Built for Battle.

Superior Strength
Our boxed A-arms are constructed of an extra high strength steel that is thermo-mechanically rolled and typically found in truck chassis and cranes. We use chromoly steel in our ball joint housings because that's the weakest spot of any A-arm. When you go big with tires or portals, your ball joints and A-arm housings are your suspension's first line of defense—with our A-arms, that first line of defense is bulletproof.

At 4x the strength of stock and backed by the SuperATV lifetime warranty, these are guaranteed to take anything you can throw at them. We dare you to break them.

Threaded Ball Joints are 3x Stronger than Stock and Easy to Install
What makes SuperATV's Threaded Ball Joints so strong? We use a hardened 4340 chromoly steel stud and design that doesn't taper down like a stock stud. Once we perfected our unbeatable stud, we shifted focus to the housing. How do we keep a ball joint from pushing out under extreme load? We use M38 threads on the housing and thread them into our RZR XP 1000 A-arms, then secure them with threadlocker and a snap ring. They're not going anywhere. Between beefed-up stud materials, superior design, and unbreakable threads, these arms are almost 3x stronger than stock.

They're easy to install. Threads and a snap ring mean you need minimal tools to change a ball joint on the trail and you won't need a press in your shop. They make you a more independent trail warrior.

Order your arms with threaded ball joints and they'll come preinstalled. That means you spend less time in the garage and more time pushing your machine harder than you thought possible.
FITMENT
Polaris RZR XP Turbo S : 2018+
Polaris RZR XP 4 Turbo S : 2019+
FEATURES
Run up to 34" tires
4x stronger than stock
Made with 1/8" heavy-duty steel plating
Includes (4) threaded ball joints preinstalled
Compatible with SuperATV threaded ball joints only
Internally gusseted
High clearance means 1.5" extra ground clearance
Adjustable pivot blocks
Chromoly ball joint housings and pivot blocks
Maintains sway bar function
UV-resistant powder coating
Backed by a lifetime warranty
Threaded Ball Joints:
3x stronger than stock
Made with 4340 chromoly steel
Comes fully assembled and greased
Stud is thicker at the base than stock
Adjustable stud tension
Greaseable and serviceable